Had a great day out at the Ballymoney B!KESAFE and even won a £100 gift voucher from Millsport Ducati in Ballymoney.

A colleague, Bryan Morgan from Diamond Drive, also won a free AGV K3 helmet. Great to see so many riders with a BIKER NI safety card also at the event.


A good turnout, coffee, food and a chat and we even had a Police escort back home across some great roads.

Thanks to Ducati Millsport for hosting the event and if you haven't booked yourself a B!KESAFE then why not book one here?




Learn2Ride motorcycle training Derry / Londonderry successfully completed the
First Bike on Scene
(FBoS)
Emergency Response Skills
Course. FBoS aims to contribute to the road safety of motorcyclists by providing them with immediate care skills in the event of coming across a road traffic collision, involving another biker.
http://www.bikerstraining.com/coursebooking/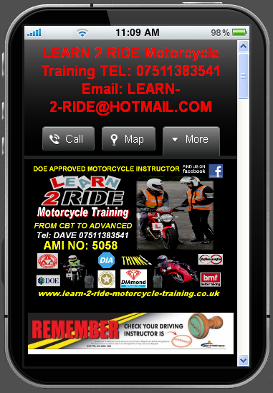 LEARN2RIDE is now fully - optimised for your Smartphone!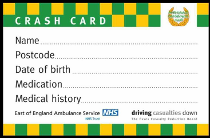 Learn2Ride Derry / Londonderry proudly supports CRASH Card N.I. encouraging motorcyclists to place a free card inside their helmet as a medic alert which holds valuable information to aid the ambulance service in case of an accident. A green dot sticker affixed to the outside of the rider's helmet indicates the presence of the CRASH card inside.


How should riders' rites be promoted in Northern Ireland?
Giving riders a voice by using a fresh and alternative approach with the backing of individual riders, clubs, trainers and anybody else who cares enough.
No membership fees, nothing but the support of riders, to put the case for riders in the corridors of power. Please show your support for this fantastic site by clicking the logo!

Please show your support for the N.I. RideItRight site by clicking the logo!